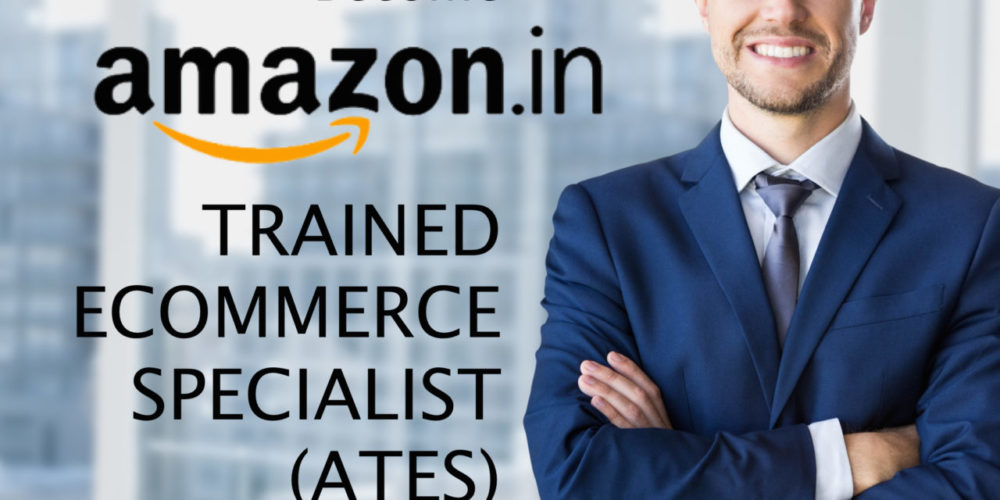 131 (Registered)

(0 Review)
Only opportunity in Ecommerce industry that enables an individual to earn up to Rs. 75000 / month. Join 8000+ ATES across India.
Join our upcoming INSTRUCTOR LED CLASSROOM or ONLINE  training to become Amazon Trained E-commerce Specialist, drop us your contact details and we will get back to you !
Become an Amazon Trained E-commerce Specialist
Amazon Trained E-commerce Specialist (ATES) is a first of its kind entrepreneurship program launched by Amazon, which is aimed at providing business opportunities to budding entrepreneurs. This program provides an opportunity to earn money with no limits.
According to Indian Readership Survey (IRS) 2015, there are approximately 27MM sellers in India. Over the last 2 years, awareness for e-commerce as a category has increased due to marketing activities of all players. While Indian retailers are getting familiar with online selling and are beginning to participate on marketplaces, a large segment of the sellers that we will work with will be first time online sellers, who would need hand-holding to ease their online transition and is likely to hire individuals who would help them manage their business.
In India, there is no specialized course that exists for an individual to learn about e-commerce marketplace platform. The problem is exacerbated by the lack of public availability and discoverability of easy to consume content that will help individuals learn. This problem is an opportunity too, to tap into this vast universe we have launched a certification program called Amazon Trained E-commerce Specialist that would enable individuals to learn and become an expert in online selling.
COURSE OBJECTIVES
1. The participants would learn about the E-Commerce industry and AMAZON's ATES program.
2. Learn to use AMAZON.in's marketplace platform to support existing retailers, and onboarding new offline retailers.
3. Become Independent E-commerce Entrepreneur
COURSE FEATURES
  16 Hours immersive learning                                                                  Learn from Industry Experts
  Free post-training support                                                                        AMAZON Certified Instructors
  1-to-1 doubt sessions                                                                               Focus on practicals
TARGET AUDIENCE
1. Individuals who want to become entrepreneurs by launching and servicing retailers
2. Individuals who want to become entrepreneurs by selling online
3. Individuals who already have an offline retail business and want to start selling online
PARTICIPANT BENEFITS
The program offers the following benefits to the participant –
1. Generating income immediately post-training through self-employment by supporting existing retailers on Amazon.in and onboarding new offline retailers
2. Being part of the exponentially growing e-commerce industry with immense potential
3. Opportunity to open up a new channel of business for prospective sellers and existing offline retailers by starting their sales on Amazon.in.
Want to speak to our counselor, drop us your contact details and we will get back to you !
INCLUDES
16 Hrs Classroom/Online learning
 Access to Study Material
 Post-training support
AMAZON Certified Instructor
Certificate from AMAZON.IN