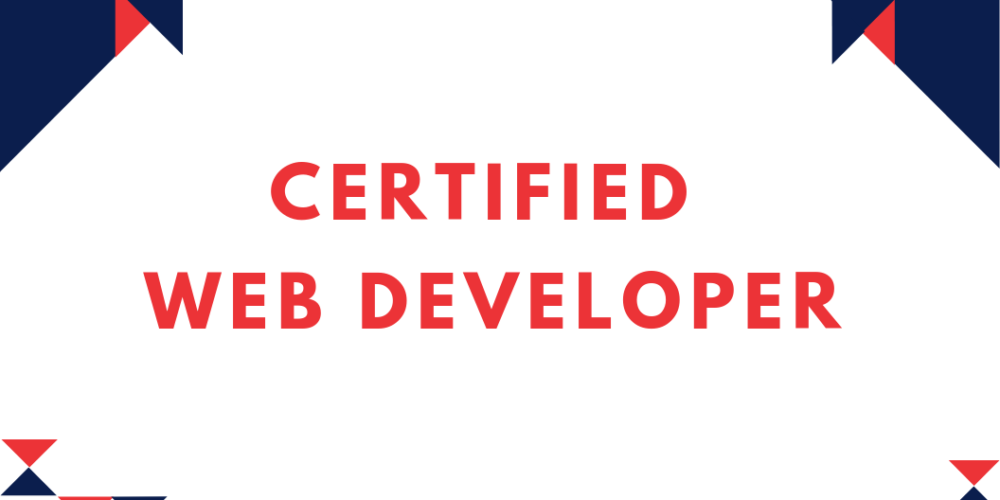 0 (Registered)

(0 Review)
Front End Web Development
This course has been designed after researching the need of the industry and role in a software company for budding technology professionals and technology enthusiasts. The course would familiarize you with the fundamentals of developing efficient and robust front end for the website. The content is most updated with the latest requirement of the industry. This course would help you learn to code and become a full stack developer.
All modern websites are based on three building blocks; jQuery, HTML5 and CSS3. We have also included Angular.js and its tools to ensure a promising career in web development.
COURSE OBJECTIVES
Learn to use HTML5, CSS3 and jQuery to build a modern looking and interactive website.
COURSE FEATURES
  40 Hours immersive learning                                                                  Learn from Industry Experts
  Free post-training support                                                                        Certified Instructors
  1-to-1 doubt sessions                                                                               Focus on practicals
TARGET AUDIENCE
1. Individuals who want to learn Front End Web Development and work as Full Stack Web Developer
2. Software Developers
PARTICIPANT BENEFITS
The program offers the following benefits to the participant –
Understand and apply the application of HTML5, CSS3 and jQuery in real time scenario
Become ready for any coding challenge at Job.
Qualify to appear in interview for Job.
Want to speak to our counselor, drop us your contact details and we will get back to you !
INCLUDES
 40 Hrs Classroom/Online learning
 Access to Study Material
 Post-training support
  Certified Instructor
Certificate of Completion