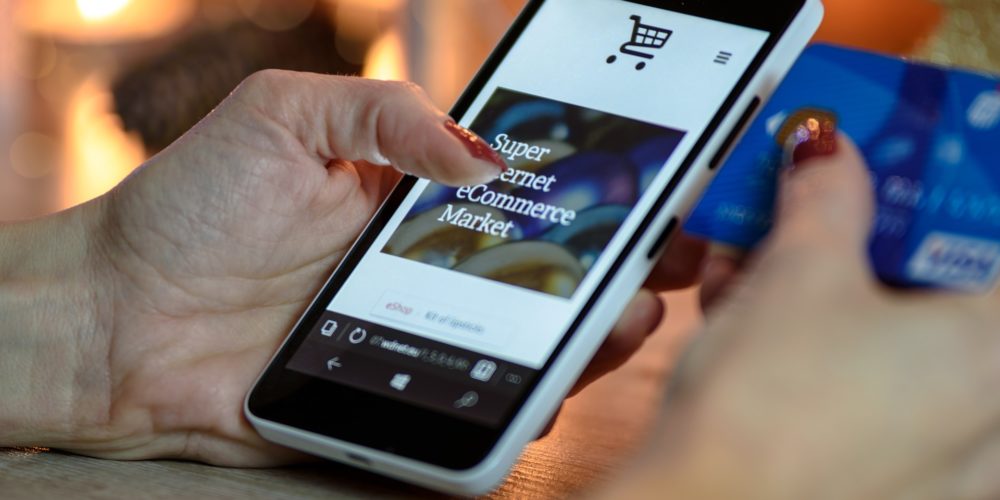 0 (Registered)

(0 Review)
Training & Mentorship Programme
Designed for aspiring & full-time 'ENTREPRENEURS'.
LEARN to build your BUSINESS ONLINE.
Indian market is expected to reach $64 billion by 2021, growing at a five-year CAGR of 31.2 percent. Why left behind? 
We understand you are not able to decide where to start from. This course will help you that would cover all the aspects required to start an online business. It's more than training, we would ensure that you are able to run your online store smoothly. So, be rest assured you would be backed up by industry leaders who want to see you successful.
COURSE OBJECTIVES
The participants would be able to have BIG IDEA that could be the foundation of their business start-up. Form the objective of their business
Validation of the BIG IDEA and Market analysis followed with the Business Plan
Find the starting point for business and way to progress further
Learn about Digital Marketing tools and techniques that would help to boost your business reach, online
Do's and Don't for successful business
An online site would be ready for business
Designing pitch for investor funding, USP of Business
COURSE FEATURES
  20 Hours immersive learning                                                                  Learn from Industry Experts
  Free post-training support                                                                        Google Certified Instructors
  1-to-1 doubt sessions                                                                               Focus on practicals
TARGET AUDIENCE
This is extremely relevant for aspiring Entrepreneurs, full-time businessmen who are looking ways to expand it online, startups, students, professionals who want to build part-time income using online marketing.
LEARNING OUTCOME
You will have learned all the concepts required to set up your Online Store
You will have running E-commerce site selling the products after you are through with the course
Certificate of completion of the course
By taking up this course you would take the first step towards building your successful online business. Drop in your details for our team to contact you.
Course Content
Total learning:

37 lessons
Time:

20 hours
Entrepreneurship in E-Commerce

We start this course with understanding the rationale behind starting your own online business. We understand everyone is excited to start their online store but it is important to understand the nuances of it. We would be covering all concepts of E-commerce while focusing on starting our online business.

BIG idea and its Validation

When we venture into the business we need an idea that can resonate the stakeholders and excite them to get into it. Before that it is important to have lot of ideas and a mind that is creative. In this part we would encourage participants to brings ideas and choose the biggest of them.

E-commerce Marketing

We know 4Ps of Marketing and planning it well is pre-requisite to penetrate market well. Here we consider Ps that must be planned before we start our online business.

Market Analysis

While we have decided to start our online business, analyzing the market would help us the build the strategy that would be improve the chances of success.

Business Plan

Finally we have come to the point where we have clear roadmap for our business and we need to bring it on the paper in structured and presentable manner. We would understand how to make a business plan.

Business Strategy

Understanding what is business strategy and developing the blueprint of success

Company Structure

Once we have our plan and strategy, now is the time to build an execution plan for it. We need to understand lot of other aspects to give the shape to our business plan

Legal Compliances

Once we have our plan and strategy, now is the time to build an execution plan for it. We need to understand lot of other aspects to give the shape to our business plan

Designing Launchpad

By now we would have got ready with a strong business plan for our venture.

Internet, Website and online presence

Now is the time for implementation of the business plan and we now learn to understand internet, website and how to build online presence.

Online Marketing for E-Commerce

• Promotion is important to sell your products through your website and we would cover how to use internet to promote your products and website.

Affiliate Marketing

You can boost your business by building affiliate network other than your direct selling approach.

Taxation & Regulation

Understanding taxation and regulation guidelines would help you to plan better and eliminate any uncertainities.

Funds

We are sure you have arranged your savings to bootstrap the business but also consider other ways to raise funds. After all it would drive your business.

Investor Pitch

This is the test of what all you have learnt till now. You need VC or not but this would help you to bring more clarity and structure to your business. You want to sell it later on.

Case Studies
INCLUDES
20 Hrs of classroom learning
4 Hrs of 1-to-1 sessions
Free post-training support
Google Certified Instructors
Certificate of Completion