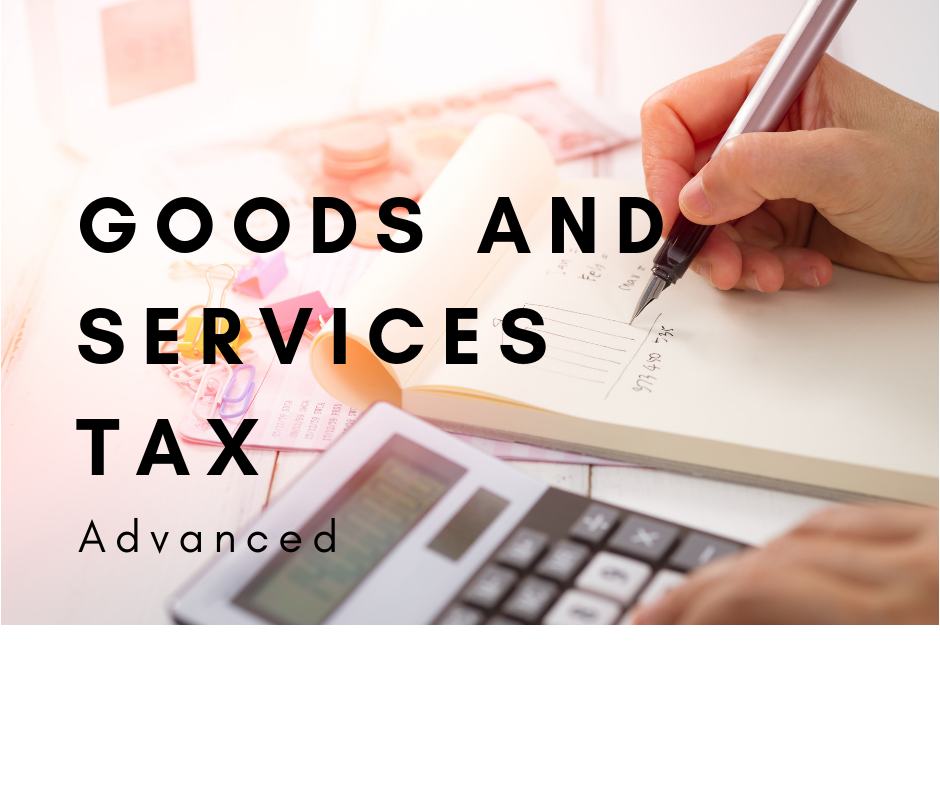 0 (Registered)

(0 Review)
Learn Goods and Services Tax (GST) Advanced Level
Goods and Services Tax is an indirect tax levied in India on the supply of goods and services. GST is levied at every step in the production process but is meant to be refunded to all parties in the various stages of production other than the final consumer. With its introduction into the Indian Taxation system, it is very important to have a complete understanding of its basics concepts along with practical implication. By doing this course you would be able to have a complete understanding of application in the real world.
COURSE OBJECTIVES
1. The participants would learn the advance concepts of the GST.
2. Understanding how the GST has to be considered in real-world scenarios.
COURSE FEATURES
  8 Hours learning                                                                  By Chartered Accountant
  Free post-training support                                                                        Certificate of Completion
  1-to-1 doubt sessions                                                                               Focus on cexamples
TARGET AUDIENCE
Undergraduates, Graduates, M.com, MBAs and working professionals aspiring for a career  in accounting and taxation.
PARTICIPANT BENEFITS
The program offers the following benefits to the participant –
1. Get the knowledge required to become GST ready accountant
2. You get industry-recognized Certificate of Completion
Want to speak to our counselor, drop us your contact details and we will get back to you!
INCLUDES
 16 Hrs Accelerated learning
 Access to Study Material
 Post-training support
 By Chartered Accountant
Certificate of Completion